How to Watch iTunes M4V Videos on ChromeBook Pixel?
Review of Chromebook Pixel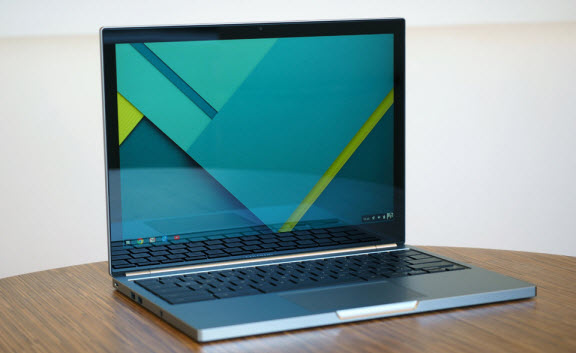 To be honest, ChromeBook Pixel is not a good laptop recommended to buy. It's beautiful and has high resolution display. The quality of this Chrome OS laptop is really perfect. If you like to use Chrome OS, it of course is also a good choice, because its battery life is long and can be charged very quickly. But for most people, it's "a lovely thing that everyone should try to experience, but few should seriously consider buying."
The Chromebook Pixel ran Chrome OS for an operating system, with no support for the sort of desktop apps. But it's not cheap. You should pay nearly $1299 to buy one.
The most software you can find on Chromebook Pixel are the Google apps, like Gmail, Driver, Music and Google Play Movies & TV. Many third-party apps, such as Pocket and Amazon Kindle Cloud Reader, now work offline, too.
Watch iTunes Movies on ChromeBook Pixel
This article is about to tell you how to watch iTunes movies on Chromebook Pixel. As we all know, the iTunes movies are all DRM protected and limited to play on Apple devices only. Of course ChromeBook Pixel is no expectation. But please no worry, we will introduce a very powerful iTunes video DRM removal tool in this article.
TunesKit DRM Media Converter is a professional iTunes video DRM removal tool for Mac and Windows users. It can remove DRM protection from iTunes purchased and rental movies/TV show episodes with few clicks. And the most impressive is that it can convert DRMed iTunes M4V videos to unprotected MP4 format with nearly 100% preserved quality. By playing the converted MP4 videos, you will find that the audio tracks, subtitles and video resolution are kept as original.
Step 1. Download and Install TunesKit DRM Media Converter on your computer.
For Mac users, you should run the Mac OS 10.8 or later to use the TunesKit DRM Media Converter for Mac. Both Mac and Windows version require the lastest iTunes installed.
Step 2. Import iTunes Movies to TunesKit DRM Media Converter.
Click "Add" button, then you can choose iTunes videos from iTunes library and click "OK" to add.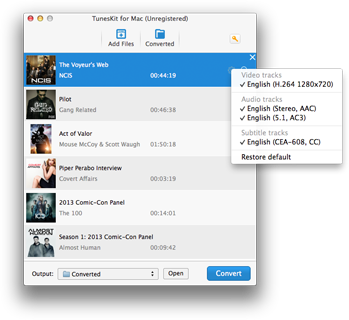 Step 3. Start to Converting iTunes M4V Videos to ChromeBook Video Format.
With TunesKit DRM Media Converter tool, you need no more settings. It will convert iTunes DRM protection videos to unprotected MP4 format by default. And the MP4 format is the best suitable for Chromebook Pixel.
Transfer iTunes Movies to ChromeBook Pixel
Method 1. Copy and paste directly.
Connect your Chromebook Pixel to your computer, then copy and paste the video file to ChromeBook directly.
Method 2. Sync to ChromeBook Pixel via Google Play
Login your Google Play account on your computer, then upload the converted MP4 videos to Google Play Movie library. When you login the same Google Play account on your ChromeBook Pixel, you can find where are the iTunes movies.
Method 3. Download from Google driver
If you like to use Google driver. It's also a good way to upload your iTunes videos to Google driver, then download it to ChromeBook Pixel.
Related Articles