Ways to Remove DRM Protection from Rhapsody Music
About Rhapsody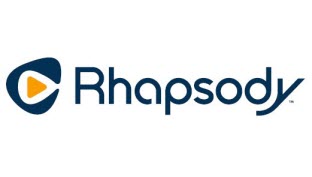 Rhapsody is an online music store subscription service provider. It provides millions of musics and albums for us and keep its music the most popular every week. With Rhapsody service, you can stream music online, download songs and listen offline, and play personalized radio stations. Every consumer can enjoy their 30 days free trial service.
Most music provided by Rhapsody is Digtal Right Management version in WMA, AAC format. It also sells individual MP3s without DRM restrictions.
However, for the DRMed WMA/AAC music buyers, how can they listen the Rhapsody DRMed WMA/AAC music with iPod? As we all know, iPod only support MP3 music, or M4A format. The problem can be resolved easily with Aimersoft DRM Media Converter, which is an all-in-one DRM removal software to deal with any DRMed video and audio files, including iTunes video, music, BBC iPlayer video, Amazon instant video etc.

Remove DRM Protection from Rhapsody Music with Aimersoft
With Aimersoft Rhapsody Music DRM Removal software, we can easily strip DRM protection from Rhapsody WMA/AAC music and convert Rhapsody music to universal MP3 format for playing on iPod or other MP3 players offline.
Step 1. Add Rhapsody music files to Aimersoft DRM Media Converter
You can click "Add"button to import the downloaded Rhapsody music files to the DRM Removal program.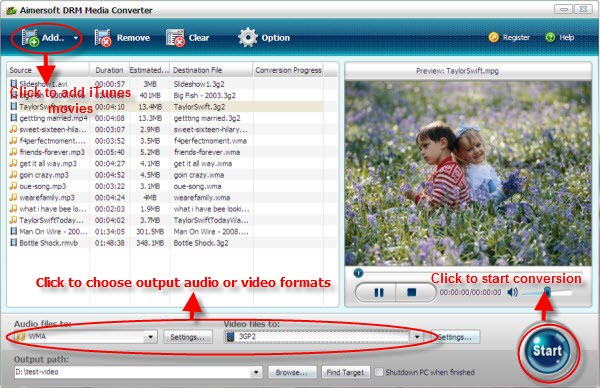 Step 2. Select Output Format as MP3.
Click "Audio Files to" dropdown list, you will get a list of audio format in the menu. Choose MP3 format for playing on iPod.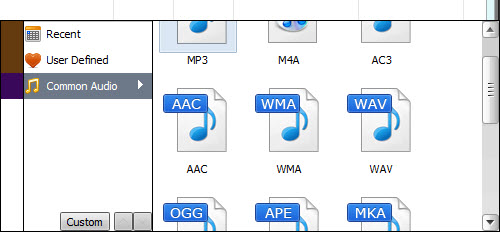 Step 3. Start Conversion
Click "Start" button, then you can start to convert Rhapsody music to MP3 format now.

Remove DRM From Rhapsody Music With Total Music Downloader
Total Music Downloader can also remove DRM from Rhapsody music in another way. With its music download function, we can download any online playing music or video with two clicks without DRM protection.

Step 1. Download Total Music Downloader and Run it on your computer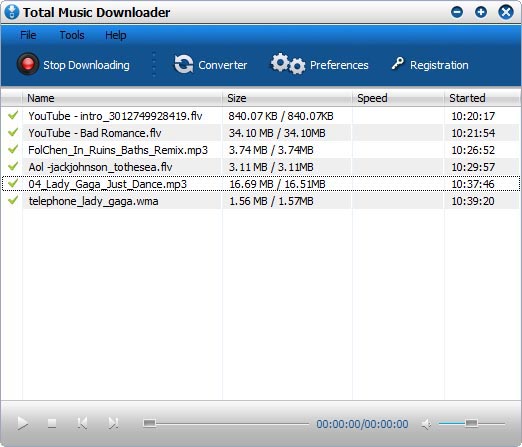 Step 2. Open Rhapsody website and login with your account.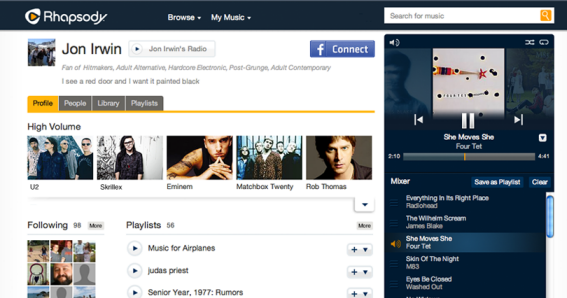 Step 3. Find the music you want to download and play it online.
Once you play the music online, Total music downloader software can grab the Rhapsody music url automatically and download the Rhapsody music to your desktop. After the downloading finished, you can find the DRM free MP3 music in the default output folder.