What can Plex Do for Us?
What's Plex Media Server And Plex Media Player?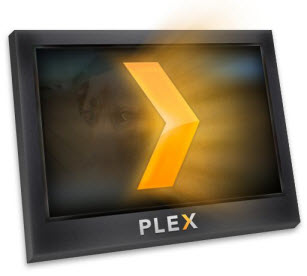 Plex is designed to organize videos, music and photos from personal media library and stream all your medias to smart TV, iOS& Android devices, and stream boxes, like Chromecast, Roku and Amazon Fire TV. With Plex Media Server, you can get a large choice of different channels, like Netflix, Youtube, Vimeo and CNN etc. Just click to play inside the Plex. This powerful media player software also provides cloud service for users, for example, you can backup all your media content to Dropbox, Box, Google Driver, Copy and Bitcasa.
Stream Videos to Stream Boxes including Chromecast, Roku, Amazon Fire TV via Plex
Stream Box is more and more popular in our home theater system. The most popular stream boxes may include Apple TV, which is developed by Apple, Chromecast, which is developed by Google, the Roku, and the Amazon Fire TV, which is developed by Amazon. With these tiny boxes, we can easily stream the movies/TV shows from computer or mobile devices to HDTV.
With Plex Media Server, we can simply watch the Youtube videos, Vimeo videos on HDTV though these stream boxes. By removing DRM from iTunes movies or Amazon videos, you can also stream these DRMed videos to Chromecast/Roku/Amazon Fire TV via Plex.
Stream Videos From Computer to Mobile Devices via Plex
Stream Videos From Computer to iOS devices (iPhone/iPad/iTouch)
To stream videos to iOS devices, you have to install Plex Media Server on your computer, and buy Plex Media Player app from iTunes app store on your iDevice. It will cost you several dollars to install the Plex Media Player app on iOS devices.
To sync the video content to your iOS devices, you have to make sure your iPad/iPhone/iTouch are in the same WIFI network with the computer. Then you can find the device in the Plex Media server.
Sync videos to Android devices via Plex
To sync video content to Android devices, you also need to buy the Plex Media App from Google Play. The price in Google Play is the same with iTunes app store. And before sync the content to Android devices, you are required to connect the device to the same network with the computer where the source file stored.
Stream Videos to Xbox 360 HD via Plex
The Plex for Xbox One and Xbox 360 apps are currently available to Plex Pass subscribers. To use it:
* On the Xbox console, sign into your Xbox Live account using your Xbox Live gamertag.
* Browse for the Plex app and select it. The app will download automatically.
*In the app, use the PIN code to pair your Xbox Live account with your Plex account.
Sync Videos to PSP/PS4 via Plex
The PSP game consoles can also access your media shared via Plex, including PSP/PS3/PS4. The PlayStation 3 supports quite a few more formats for Music and Videos than the Xbox 360 does, including iTunes purchased music.
Related Articles
* How to stream iTunes movies via Chromecast?
* How to Add iTunes purchased movies to Plex Media player library?
* How to remove DRM from iTunes rental videos?
* How to Remove Windows Media DRM protection?