Will iTunes DRM Remover for Mac Work on Yosemite?
What's New in Mac Yosemite?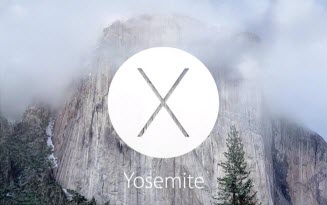 In the WWDC 2014, Apple announced that the new Mac OS X Yosemite will be released in this fall. Their CEO Tim D. Cook spent a lot of time to introduce the new features of Yosemite. It seems that it will completely different in the new Mac OS X. The Yosemite is designed elegantly and feels entirely fresh, yet inherently familiar. The apps you use every day, enhanced with new features. And a completely new relationship between your Mac and iOS devices. OS X Yosemite will change how you see your Mac. And what you can do with it. The new for spotlight, Safari, iMessage, mail, iCloud driver and more built-in Apps will bring you much fun for using the new Mac OS X Yosemite.
Will iTunes DRM Remover software work fine on Yosemite?
As Apple charge the Mac OS X update free now, so almost all Mac users will update their Mac OS X to the newest Yosemite. But the problem will come with the update too. Many Mac Apps will be not compatible with the new Mac OS X. Will our iTunes DRM Remover for Mac work successfully on Yosemite?
The answer is "Yes, and we are 100% sure." Frankly speaking, the new update for Yosemite would have no affect on running of our DRM remover software.

What's the System Requirements for iTunes DRM Media Converter for Mac
Support the Mac OS 10.8, 10.9 (Mavericks), and the comming Yosemite
This iTunes DRM Remover for Mac can works fine on Mac OS 10.8, 10.9 (Mavericks) and even the comming Mac OS X Yosemite, and it will constantly be upgraded for each new system. So you don't need to worry about its compatibility at all.
More System Requirements
Supported OS: 10.8 (Mountain Lion) and 10.9 (Mavericks), comming Yosemite
Processor: 1G Hz Intel processor
RAM: At least 512M physical RAM
Software: The newest iTunes installed