How to Read iBook on Nook Tablet?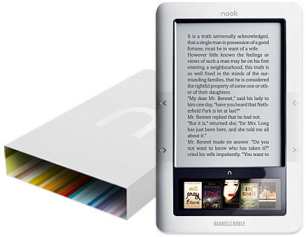 Q: My father bought me a Nook this weekend as my birthday gift. But I have many iBooks downloaded on my iPhone. Can I read my iBooks on the new Nook eReader? And how?
Generally speaking, if the iBooks are ePub formatted and not DRM protected, then we can read the iBooks on Nook eBook reader directly.
How to Read Unprotected iBooks on Nook?
iBooks is a kind of eBooks introduced by Apple. Apple is using the popular ebook format, epub. Pdf is also supported, but not recommended on the smaller screen of the iPhone, or even iPad Mini. But how to check out if the iBook is DRM protected or not?
You are allowed to upload your own DRM free ePub/PDF eBooks to iBook. These iBooks are unprotected and can be also read on Nook eReader directly. You can also find some DRM free iBooks on iBook store. In the iTunes all on your computer, select the book, and choose File > Get Info. The status of the Kind field says:
* "Books" - It's the Book you added yourself.
* "Purchased Book" - Purchased from iTunes but DRM free.
* "Protected Book" - Books from the iBooks Store, with Fair Play DRM.
To read these DRM free iBooks on Nook, just connect the Nook to PC via USB port, then copy and paste the iTunes movie files to appropriate folder, usually it's the document folder. Then you can read it freely.
How to Read DRM Protected iBooks on Nook?
However, we can't read DRM protected iBooks on Nook directly or any other non-apple devices, like Kindle or Sony eReader etc. To read the DRMed iBooks on Nook eReader, we have to remove the DRM protection from iBooks at first.
Steps on how to remove DRM protection from iBooks?
Step 1. Download and install ViWizard iBook Copy for Mac.
ViWizard iBook Copy software can only supports Mac OS X currently. It's compatible fine with Mac OS X 10.8, 10.9, 10.10 and 10.11 EI Capitan. To run this iBook DRM removal tool successfully on your Mac, you have to install iTunes as well.
Step 2. Import iBook files to ViWizard iBook Copy for Mac.
Firstly, you have to import the iBook ePub files to iTunes library. Then Click "Add Files" button to select the iBook files from your iTunes library, and you can also drag and drop the iBook files from the file folder directly.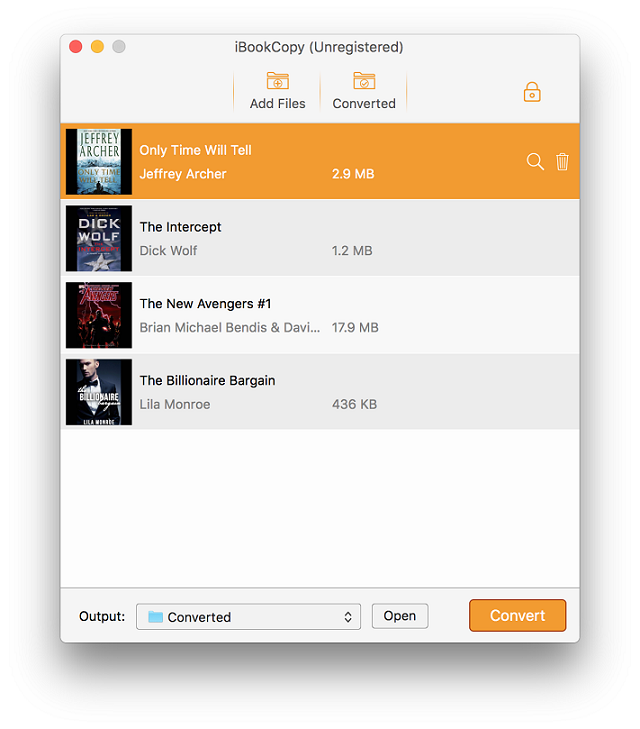 Step 3. Click "Convert" button to start removing iBook DRM protection.
Convert DRM Free iBook Files to Nook eBook Format
Calibre is a well known eBook converter freeware on the internet. It support almost all eBook formats as input and output. So you can use this powerful freeware to convert eBooks between a wide range of ebook formats.
Step 1. Download and install Calibre freeware at first.
Download URL: https://calibre-ebook.com/download
Calibre support all different platform, like Mac OS X, Windows and Linux.
Step 2. Import DRM free iBook ePub files to Calibre.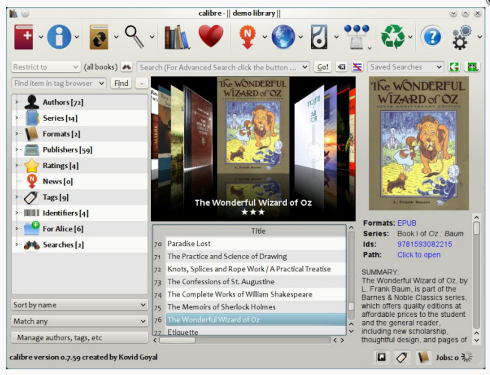 Click add file icon to import ViWizard generated ePub files to Calibre. Or you can drag and drop the generated DRM free ibook files to Calibre directly. Then click Convert icon, you are allowed to choose the output format. For Nook users, the best choice is also ePub format. But with Calibre converter freeware, you can get a more suitable ePub format with compatible parameters for Nook tablet.