Hardware
iPad Air 2 is faster and thinner with A8X chipset and different CPU core. In addition, it includes an improved 8-megapixel (3264×2448) rear-facing camera with 10 fps burst mode and slow motion video at 120 fps.
Of course, it's not perfect for many old iPad air users, because most of them thought that there was no big change in the new iPad air 2. And to many editors' opinion, that is true. The bettery life is the same. And the audio playback via speakers makes the thin metal body resonate more than before.
Software
The iPad Air 2 was released with the new iOS 8 and includes a version of Apple Pay with the in-store NFC functionality removed. The included Touch ID sensor allows the user to pay for items online without needing to enter the user's card details.
Conclusion
The Good: 1. Beautiful, thin aluminum design; 2. Incredibly powerful A8X chip; Touch ID included; 4. Upgraded camera.
The Bad: Battery life could be better.
Reviews of Google Nexus 9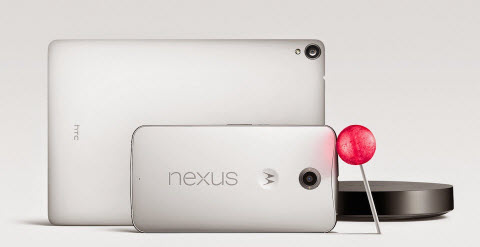 The Good
As the first Android 5.0 tablet, The Google Nexus 9 performs steadily with many apps open, and switching between them is fluid. Its streamlined construction has a deluxe, comfortable feel.
The Bad
Many apps are not compatible with Android 5.0 yet. The Google Nexus 9 is slow to charge as well. The largest capacity model offered is 32GB and there's no microSD card slot.
Related Articles
* How to watch iTunes movies on Samsung Galaxy ?
* How to Watch iTunes movies with Anroid Mobile?
* How to remove DRM from iTunes rental videos?
* How to Remove Apple's Fairplay DRM Protection