How to Transfer iTunes Music to Google Play Music
What Google Play Music Does?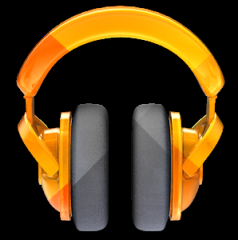 Google Play is a kind of cloud strorage and online digital content store provided by Google. It's the primary choice for Android users. With Google Play music service, we can find, enjoy, & share music or any audio tracks instantly anywhere across the web & android devices.
You can transfer all your iTunes purchased music, Amazon music or any other DRM free music from CD tracks or other resources to Google Play music freely . Bring all your songs and playlists, add your iTuneslibrary in Google Play for free. With Premium mix your own library with ours and you can customize your experience using radio and recommendations for what to play next. Take your favorite tunes wherever you are.
After uploading all your music or other content to Google Play, you can sync these digital content to any Android devices and play the music, movies on Android devices freely.
Here let's talk something about how to transfer iTunes music to Google Play Music.
Transfer DRM Free iTunes Music to Google Play Music
Long time ago, all iTunes purchased music and any audio tracks are DRM protected by Apple's Fairplay DRM protection. However, there is no competitive advantages with other music provider service, like Amazon music. Apple finally decided to discard the DRM protection on iTunes music in 2009. And the DRM free iTunes music can be played anywhere.
Step 1. Go to Google Play
Open Google Play on your browser. Then click "Music -> My Music" option.
Step 2. Choose the "Stardard " way to play music.
After you agree to the agreement of Google Play, it will give you two different ways to play music. One is free standard, and the other one is paid, which can store unlimited music. We usually choose Standard.
Step 3. Fill in the information needed, and start to listen music
Transfer iTunes DRMed Music to Google Play
Many people may have tons of music purchased before 2009. All these previouly purchased music are DRM protected. How can we transfer these DRMed iTunes music to Google Play?
Aimersoft DRM Media Converter is a strongly recommended software to help us get rid of any DRM protections from movies, music and audiobooks.

Step 1. Add iTunes DRMed music files to Aimersoft
Click "Add" button, and you can choose all your iTunes DRMed music files from your local disk.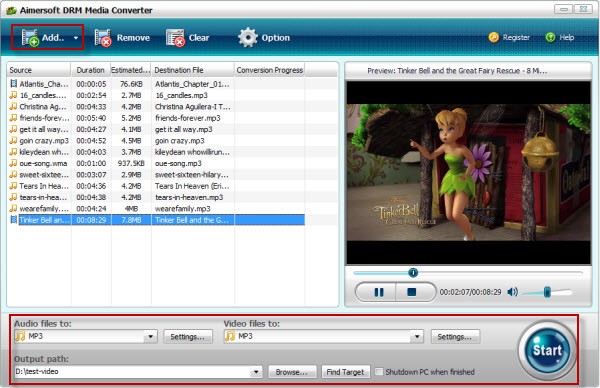 Step 2. Select Output Format as MP3.
Click "Audio Files to" dropdown list, you will get a list of audio format in the menu. Choose MP3 format you want to convert to.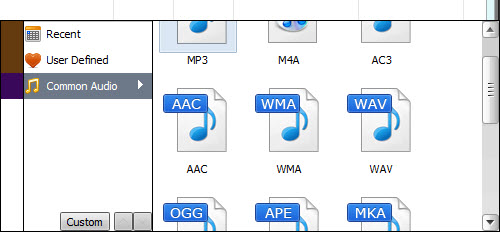 Step 3. Click Start button to remove the iTunes DRM from iTunes music.
After you click "Start" button, you will receive a popup dialog from this program. It will guide you to play the iTunes DRMed music with iTunes in a separated window during the conversion.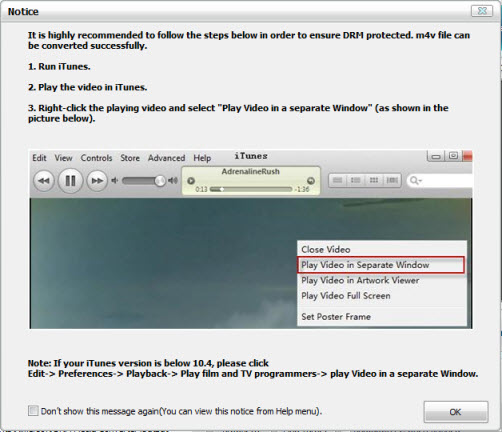 After the conversion done, you can sync the converted MP3 files to Google Play music as the iTunes DRM free music.
Related Articles