ePub DRM Converter - Convert DRMed ePub eBooks to PDF Format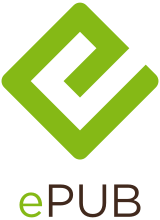 ePub is short for electronic publication, which is designed for reflowable content. So an ePub reader can optimize text for a particular display device. The original ePub format is open source and free to use for different eBooks. But some ePub files are added DRM technology by the content provider, because the ePub file can contain DRM technology as an additional layer. But the DRM is not required to use a particular standard.
It's so flexible to use ePub files. That why so many publishers choose ePub format as their standard. The most popular publishers we know are iTunes iBooks, Nook eBooks and Google books etc.
However, the ePub files from different publishers also contains different DRM facilities. For example, iTunes iBooks add Fairplay DRM technology to their ePub files, Nook eBooks add Barnes & Noble DRM technology to their ePub files,and Google Play also add their own DRM technology. All ePub files can be read on specific eReaders only.
Is there any way we can remove all DRM protection and convert the DRMed ePub files to common PDF format?
About ePubor ePub to PDF Converter
ePubor ePub to PDF Converter is a highly recommended eBook DRM Removal software for both Mac and Windows users.
This powerful eBook DRM Removal software support all kinds of eBook DRM technologies from any retailers, including iTunes iBooks, Amazon Kindle eBooks, Barnes & Noble eBooks, Google Books, Sony eBooks and Kobo eBooks etc. The most amazing function of this eBook DRM Converter is that it can convert all DRMed eBooks to all common eBook formats, like ePub, PDF, Mobi with DRM free.
Buy eBook DRM Converter for Win: Buy eBook DRM Converter for Mac:



How to convert DRMed ePub eBooks to common PDF format?
Step 1. Add ePub files to ePubor eBook DRM Removal
This step requires you to sync your ePub eBooks from your eBook library to your computer first. Then Click "Add" button to select the ePub eBooks you want to convert.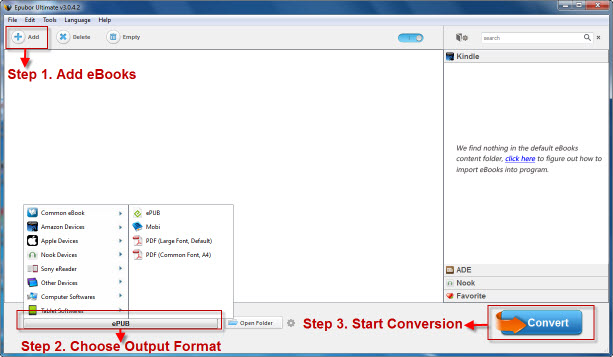 Note: If the eBooks you select are from Barnes & Noble, you have to set the default billing information on the ePubor software to convert successfully.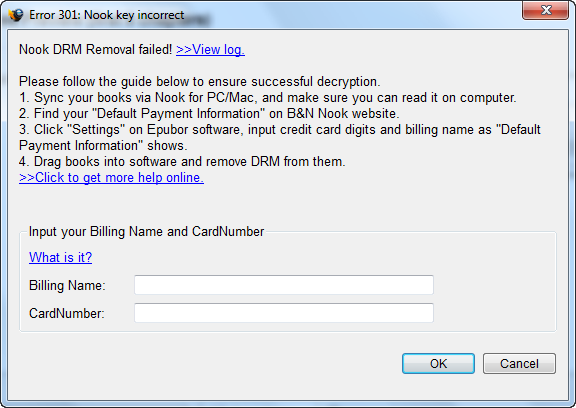 Step 2. Choose Output Format
Click "Output" dropdown list, locate the mouse on the "Common eBooks" portion, then choose "PDF" as output.
Step 3. Start eBook Conversion
Click "Convert" button to start the ePub to PDF conversion. After the conversion done, you will get rid off all eBook DRM technologies and get DRM free PDF books.