Kobo DRM Removal - How to Remove DRM From Kobo eBooks, ACSM Files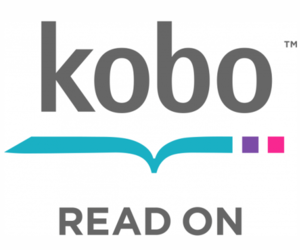 Kobo Books is provided by Toronto-based Kobo Inc., one of the popular eBook provider founded in 2009. To read Kobo eBooks, the kobo consumers will like to buy the Kobo eReader devices or download their Kobo applications.
The most popular Kobo eReaders currently are Kobo touch, Kobo Glo, Kobo Mini, Kobo Aura. Like most e-book readers, Kobo also uses an electronic ink screen. The LCD tablet versions were released in 2011 and 2012.
Kobo also provides their eReader application for other devices, like Windows, BlackBerry, iOS, and Android devices, which means you can download the app on all available devices to read Kobo e-Books freely.
Digital Right Management on Kobo eBooks
Like other eBook providers, Kobo also adds their own DRM technologies on their eBooks. If you purchase an eBook from Kobo website, you can only read your content with your own information. But if you want to share the Kobo eBooks with others or read the the DRMed Kobo eBooks on other devices not supported KoBo app, you have to remove the Kobo DRM at first.
With ePubor Kobo eBook DRM Removal software, you can easily get rid off the Kobo DRM protection and read or share the eBooks freely. ePubor Kobo DRM Removal also supports converting Kobo DRM ePub or ACSM files to common eBook formats, like DRM free ePub, PDF, Mobi etc.
Buy Kobo eBook DRM Converter for Win: Buy Kobo eBook DRM Converter for Mac:



About ACSM eBooks - Convert ACSM Files to ePub Format
Free Kobo eBook File Format - ACSM
There are a lot of free eBooks provided on Kobo website. If you are a registered user of Kobo website, you can find a series free ebooks there. You can add the free eBooks to your Kobo library for later reading or download the free eBooks as ACSM format.
How to Open KOBO ACSM File?
Actually, the ACSM format is associated with Adobe Digital Editions in default. If you don't install the Adobe Digital editions correctly or don't authorized the adobe to open the ACSM file by default. Then you can't open the ACSM file directly. You can fix this problem by setting like this: "Right click an .ACSM file -> "Properties" -> "General" -> "Change" -> "Adobe Digital Editions 2.0" -> "OK"".
Convert ACSM to ePub format
Yes, the ACSM is not an eBook format. It is used to contain an eBook file and you have to download the real eBook from ACSM.
After you have set correctly for your Adobe Digital Edition, you can open the ACSM file successfully and download the ePub eBooks from it. After downloading done, you can delete the ACSM file or backup it for second download. And the default path for downloading ePub file is:
For Windows: ...\My Documents (Documents)\My Digital Editions ...
For Mac: Users/Your computer name/Digital Editions ...
After downloading the ePub file, you can bypass the DRM protection from Kobo eBooks easily. Click to learn how to remove DRM from ePub files.
Related Pages:
* How to crack DRM from iBooks?
* How to Read Kindle eBooks on Google Nexus 7?
* How to Read ebooks on Samsung Galaxy S5?
* How to Remove DRM From Sony eBooks?