How to Read Kindle eBooks on Google Nexus 7 With Google Playbook?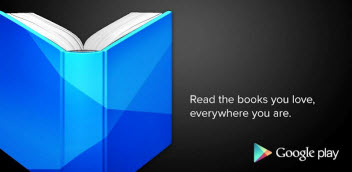 Q: My father bought me an ebook from Amazon Kindle book store. But I don't have a Kindle device for reading the ebook. My father don't know the Kindle ebooks are copy protected, which are not allow to read on other ereaders. Is there any application to help me crack the DRM protection on Kindle ebooks and read the kindle ebook on my Google Nexus 7?
A: Hi, you don't need to worry about this problem. Actually, ePubor Ultimate Converter can perform as a Kindle eBook to Google Playbook Converter for you, no matter what OS you are running.
ePubor Ultimate Converter is a powerful Kindle ebook DRM removal software which can remove DRM protection from ebooks purchased from Amazon Kindle eBook store. It provides multiple choices for output, like converting Kindle eBooks from AZW format to all common ebook formats ePub, PDF, Mobi, or converting Kindle eBooks to fit Apple devices, Nook eReaders, Kobo eReaders and Sony eReaders. It also supports converting Kindle ebooks for reading with most tablet software and computer reader software. Google PlayBooks is the most popular tablet software for consumers.
Buy eBook DRM Converter for Win: Buy eBook DRM Converter for Mac:



How to Read Kindle eBooks on Google Nexus 7 with Google Playbook?
The first problem is always the DRM protection. The kindle ebooks are copy protected by Amazon DRM technologies, so to read the Kindle ebook on Google Nexus 7, we have to bypass the DRM protection at first. In the past, it would be a troublesome for some people who is not skillful for computer. But nowadays, we have ePubor Ultimate Converter, which makes everything easy and successful. We have written a lot of articles about how to remove DRM from ebooks with ePubor. So we won't be tedious here. You can click to learn how to remove DRM from Kindle eBooks.
But it's not finished even when you get rid off the eBook DRM protection. Google also sets limitations on their devices. With a Google Nexus 7, we can only transfer free PDF ebooks to it. But it's a terrible thing to read the eBooks in PDF format.
To transfer the Kindle eBooks to Google Nexus 7 from local PC, you should plugin the Google Nexus 7 to your computer at first, then copy and paste the converted DRM free Kindle ebooks to the "Download" folder in Google nexus 7 storage. Install the app " Aldiko eBook Reader ", then you can read the Kindle eBooks on Google Nexus 7 in ePub format successfully.
Read Kindle eBooks on Google Nexus 7 with Google Playbook
Google has release the limitations on transferring library to Google Playbook. Now we can upload eBooks to Google Playbook app from any android devices. So to read the Kindle eBook with Google Playbook, you can copy and paste the converted DRM free ebooks to Google Nexus 7 at first, then sync the ePub ebooks to Google Playbook library. They also promise that the lastest upgrade will let us read any book in landscape mode and comes with the ability to dismiss recommended titles. The speed is also faster and more smoothly.