How to Edit eBooks' Metadata (Title, Anthor, Cover etc.)
What's eBook's Metadata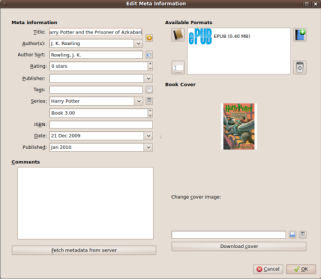 Many people may don't know what's metadata. So here we want to simply introduce what's metadata at first. For an eBook, Metadata includes the eBook title, author name, publisher and cover. All the information like an ID card for the eBook. Then we can classified the eBooks depending on the information, and we can manage the eBooks better.
However, not all eBooks we got have complete metadata information. Some free eBooks/iBooks we downloaded from the online websites, or the eBook store will lose some information important. Then how to recover the metadata lost? Or if you want to add some personal view to the eBook, how to modify the eBook metadata?
ePubor eBook editor is the first program we recommended to you to edit the eBook metadata.It actually is an eBook DRM Removal and Converter tool for both Mac and Windows users. But the professional eBook DRM tool also provide the consumers extra function to edit the metadata for DRMed eBooks.
Buy ePubor eBook Editor for Win: Buy ePubor eBook Editor for Mac:



How to Edit eBook's Metadata with ePubor?
Step 1. Import DRM eBooks to ePubor
Click "Add" button, and choose the eBook you want to edit to import.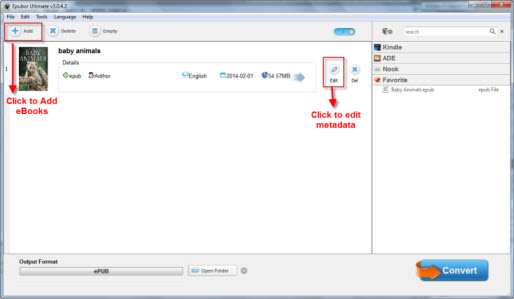 Step 2. Start Editing the Metadata information
Click "Edit" button, then you will get a metadata editor window as below. You can edit or modify any metadata on the Window, and click "Apply" to save the changes.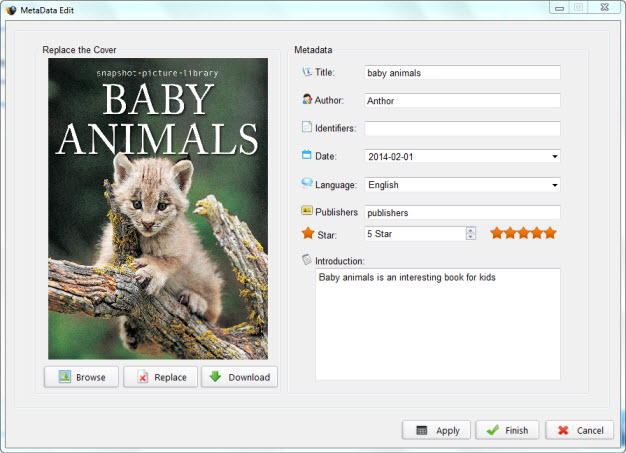 With this smart eBook Metadata editor, you can also add your own review for the eBooks, and rate the eBooks for references in future.
Edit eBook Metadata With Calibre
Calibre is a well-known eBook converter and manager for eBook lovers. It can convert eBooks between all popular eBook formats and helps users manage their eBooks by the metadata. Actually, it's also a powerful metadata editor which can edit the eBook titles, author name, cover image and more information for any undrm eBooks.
Step 1. Run Calibre Editor tool from Start menu.
If you installed Calibre software, the editor tool will be also installed, and you can run it separately.

Step 2. Edit the metadata with Calibre
Find the "Metadata.plist" file in the left side, then you can edit the content on the right content panel.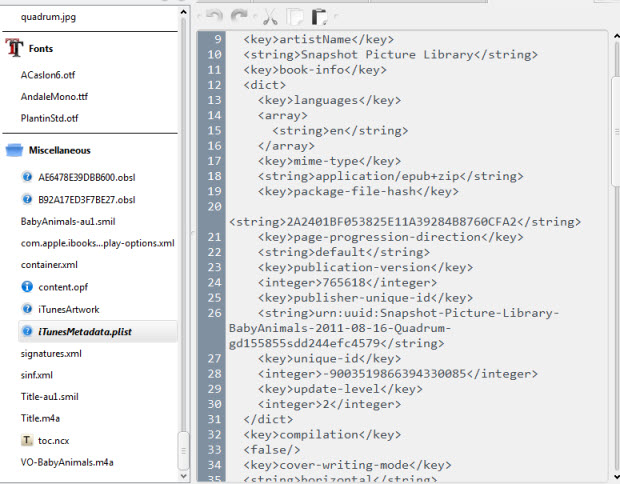 With Calibre, you can even edit the page content, reorder the page and add/delete page content to the ebook. It's really a powerful eBook editor. After editing finished, click "File" menu, click "Save" option to save the changes.