How to Print Files, Webpages and eMails From Kindle
Imagine that you can print everything from your mobile devices now. How convenient it is! Nowadays, a mobile device becomes a part of our daily life in our home entertainment, business work and in the travel. We love smart phones, tablets and eReaders and use these devices to improve the quality of our lives. It's wonderful if we can print documents, webpages and business emails from mobile devices. In this article, we want to introduce how to print from Kindle Fire.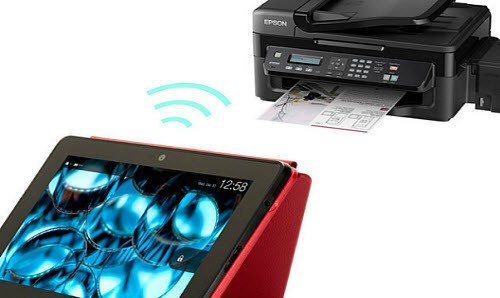 There are many Cloud print apps that connect your mobile devices to Printer wirelessly. Google Cloud Print is one of choices for Android users. It of course is the best choice for printing from Kindle Fire.
Google Cloud Play is a new technology that connects your printers to the web. It is compatible with any printers, including Canon, Dell, Epson, HP, Samsung etc. And it works fine on any of your android phone, tablet, Chromebook, PC and any other web-connected device you want to print from. So you can connect your Kindle Fire to Printer via Google cloud play with ease.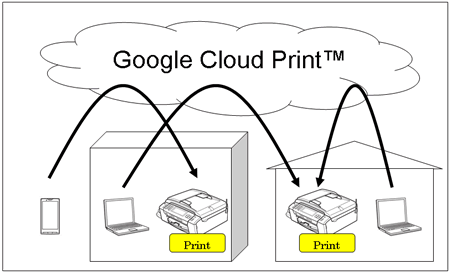 How Setup Google Cloud Print to Print from Kindle?
Step 1. Install a print app on your Kindle Fire.
It's much easier to connect Google cloud play to Kindle Fire. You even don't need a wireless printer, a traditional printer will be enough. And you need to install a 3rd print app on your Kindle Fire. There are many options out there. But here we will suggest you use "easy print", which is free in Amazon app store.
Step 2. Login with your Google account.
After the app installed, then launch it, login the app with your Google account.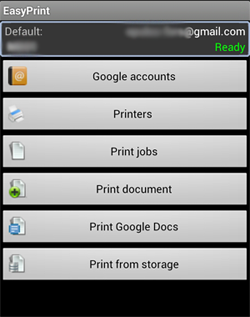 Step 3. Print Document from Kindle Fire
After login successfully, you can choose "Print Document" option to start printing. You are allowed to select multiple documents to print at one time.
From the screenshot above, you can see there are many options to choose. You can print google docs, print local files stored on Kindle fire, and print webpages etc.